Alfonso Tejada
Alfonso Tejada is an entrepreneur who created OA Foods, a food company. One of OA Foods' primary products is Palmini, a pasta substitute made from "Hearts of Palm", a vegetable harvested from palm trees. Tejada appeared on Season 9 Episode 24 of Shark Tank. He sought a $300k investment for a 10% stake in his company, and ended up accepting an offer from Lori Greiner and Mark Cuban for a $300k investment for a 25% stake.
Before Shark Tank
Tejada was born in Bolivia and currently lives in Miami, Florida. He went to business school at the University of Florida. After graduating, he went back to Bolivia to work in his family business, which sells agricultural machinery. There, he realized that there may be business opportunity in importing quinoa to the United States. Eventually, he began to expand his business further and developed Palmini.
On Shark Tank
Tejada had a fun pitch on Shark Tank where he punched cardboard figures containing the words "Carbohydrates", "Sugar", "Gluten", and "Calories". Punching the figures was meant to represent the things which Palmini doesn't have, due to its being made from hearts of palm. After punching the figures, they exploded with Palmini inside. It was a bit over the top, but then again, this is Shark Tank.
After Shark Tank
As of March 3rd 2018, Tejada was still in negotiations with Lori and Mark, but the show was a big help to sales. He ran out of stock of Palmini within 24 hours of the show airing. Additionally, several big supermarkets (Whole Foods, Walmart, and Wegmans) reached out to him after the show.1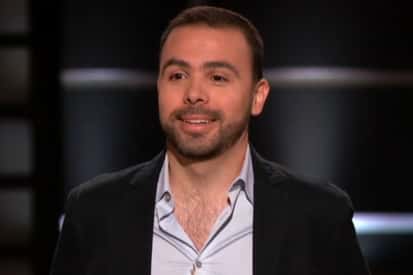 Deal with Lori Greiner and Mark Cuban for $300k for a 25% stake.