Mariella Scott
Mariella Scott is an entrepreneur who co-founded Dermovia with Anita Sun Eisenberg. Dermovia's primary product is "Lace Your Face", a novel compression face mask for skin rejuvenation. Scott appeared with Eisenberg on Season 9 Episode 24 of Shark Tank. Scott sought a $350k investment for a 10% stake in Dermovia, and ended up making a deal with Lori Greiner for $350k for a 15% stake.
On Shark Tank
Eisenberg and Scott gave an educational pitch with a strong narrative structure, describing clearly the differences between older facial remedies and "Lace Your Face". Their pitch involved them wearing their product for a few minute of screen time, and likely longer in real time, which I anticipate was an effective tactic for marketing their product outside of Shark Tank. Initially, the Sharks were lukewarm towards their product, but once Eisenberg and Scott revealed a large purchase order of one million units, Lori Greiner quickly accepted an offer for $350k for a 10% stake.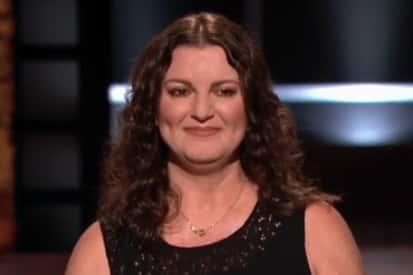 Deal with Lori Greiner for $350k for a 15% stake.