Rounderbum
Rounderbum is a brand of muscle shirts and padded underwear for men. Rounderbum was founded by Jonathan Diersing, and was featured on Season 9 Episode 18 of Shark Tank. Diersing made a deal with Kevin O'Leary for $150k for a 5% stake + a $2 royalty until $300k was paid.
About the Product
Rounderbum's primary product are padded underwear for men. Rounderbum's underwear contain padding on the butt, so that your butt looks bigger, or as they like to say, allows you to "say goodbye to saggy jeans". The underwear are seamless, so that the outlines of the padding don't show through clothing. It is basically a push up bra for men, but presumably, it has most of its sales within the gay/trans community.
On Shark Tank
While the sharks were initially incredulous that Rounderbum's concept was viable, they became convinced by Rounderbum's solid 2017 sales figures of approximately $1 million, and similarly solid profit margins of 25-30%. While a few sharks dropped out of the negotiations early, even the sharks that dropped out were convinced that Rounderbum had a good product. Eventually, the interested sharks whittled down to Robert Herjavec, and Kevin O'Leary, and Diersing went with Kevin O'Leary.
After Shark Tank
Products often experience a "Shark Tank" effect of an increase in sales due to the intrinsic marketing of Shark Tank, and Rounderbum is no exception - after appearing on Shark Tank, Rounderbum's Amazon sales increased by 1000%.1
As Diersing stated on the show, Rounderbum was in the process of opening a new flagship store in West Hollywood. As of at least November 2018, Rounderbum's stores remained open. Diersing noted that West Hollywood is a particularly good fit for Rounderbum, because since nearby Beverly Hills is the "cosmetic surgery capital of the world", there may be a strong market for Rounderbum's affordable alternative to plastic surgery.2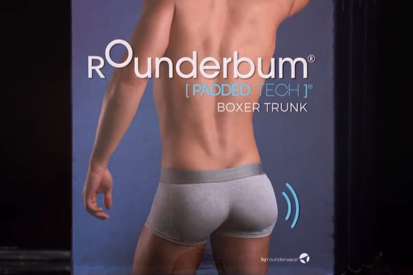 Deal with Kevin O'Leary for $150k for 5% + $2 royalty until $300k