Season 9 Episode 18
Season 9 Episode 18 first aired on January 21, 2018. The Sharks on this episode are Robert Herjavec, Daymond John, Lori Greiner, Mark Cuban, and Kevin O'Leary. They heard pitches featuring four products:
Rounderbum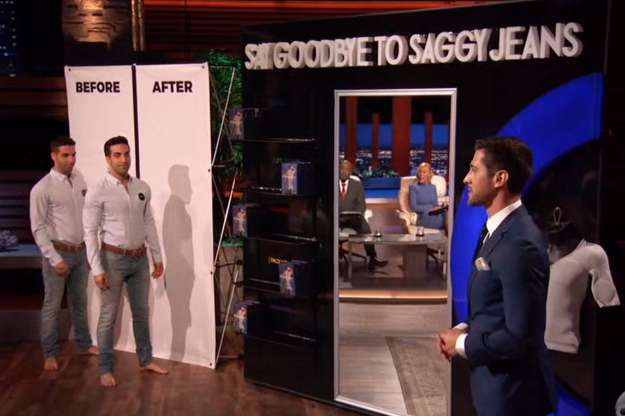 Rounderbum is an underwear brand created by Jonathan Diersing. Rounderbum consists of two main products - padded underwear which makes the wearer's butt look bigger, and padded undershirts which make the wearer's chest look broader. Presumably, wearing Rounderbum underwear or undershirts may make you more attractive to potential romantic or sexual partners. Additionally, Rounderbum is made without any visible liners, so that it's not obvious through your clothes that you're wearing any sort of padding.
Some of the sharks were incredulous that there was a market for Rounderbum, but Diersing provided convincing sales numbers that persuaded them that Rounderbum was a legitimate product. Diersing expressed that the Sharks' investment would be used for a retail storefront opening in West Hollywood, and to continue to boost online marketing. Daymond, Mark, and Lori all went out for idiosyncratic reasons (Mark, because he doesn't wear underwear), but all thought that Rounderbum was an innovative, lucrative product. When Robert was not willing to provide a better valuation, Diersing went with Kevin's offer.
Negotiation
| Number | Action |
| --- | --- |
| 1 | Diersing seeks $150k for a 10% stake. |
| 2 | Daymond goes out. |
| 3 | Kevin offers $150k for a 5% stake, plus a royalty of $2 per unit until $300k is paid. |
| 4 | Mark goes out. |
| 5 | Lori goes out. |
| 6 | Robert offers $150k for a 20% stake. |
| 7 | Diersing counters $150k for a 15% stake. |
| 8 | Diersing counters $300k for a 20% stake. |
| 9 | Diersing accepts Kevin's offer. |
Review
Diersing gave a good pitch, and Rounderbum seems like a legitimate product. I assume that it's going to be more popular in the gay and/or trans community, though this was never explicitly mentioned in the segment. I worry a bit about how easy Rounderbum's products are to copy, and whether or not there exist legitimate competitors - neither of which were issues discussed in the segment. Given Rounderbum's margins, Kevin's offer of $150k for a 5% stake + royalty seems like quite a good deal.
Brush Hero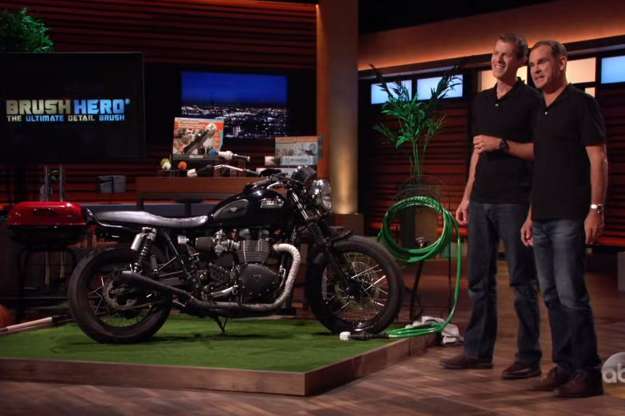 Negotiation
| Number | Action |
| --- | --- |
| 1 | Williams and Archer seek $500k for a 10% stake. |
| 2 | Robert goes out. |
| 3 | Mark goes out. |
| 4 | Kevin goes out. |
| 5 | Daymond offers $500k for a 25% stake. |
| 6 | Lori offers $500k for a 25% stake. |
| 7 | Williams and Archer counter $500k for a 20% stake. |
| 8 | Lori rejects counter offer. |
| 9 | Williams and Archer reveal that similar products may exist. |
| 10 | Daymond goes out. |
| 11 | Lori revises offer to $250k loan at 7% interest and $250k for a 25% stake. |
| 12 | Williams and Archer reject offer. |
Review
Savy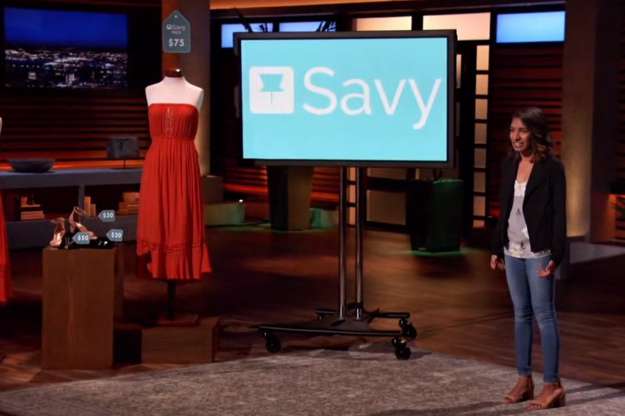 Summary
Negotiation
| Number | Action |
| --- | --- |
| 1 | Shidham seeks $100k for a 10% stake. |
| 2 | Mark goes out. |
| 3 | Kevin goes out. |
| 4 | Robert goes out. |
| 5 | Lori goes out. |
| 6 | Daymond goes out. |
Review
Guzzle Buddy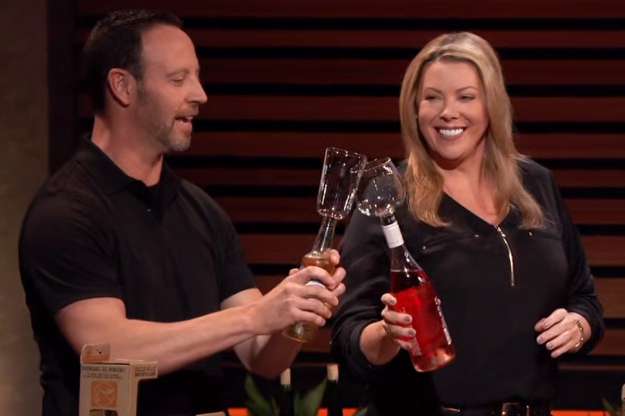 Negotiation
| Number | Action |
| --- | --- |
| 1 | Rothus and Sullivan seek $400k for a 10% stake. |
| 2 | Mark goes out. |
| 3 | Daymond goes out. |
| 4 | Robert goes out. |
| 5 | Kevin goes out. |
| 6 | Rothus and Sullivan offer $400k for a 20% stake. |
| 7 | Daymond counters $400k for a 25% stake. |
| 8 | Lori offers $400k as a line of credit for a 20% stake. |
| 9 | Rothus and Sullivan accept Daymond's offer. |
Review
Robert Herjavec, Daymond John, Lori Greiner, Mark Cuban, Kevin O'Leary
Rounderbum, Brush Hero, Savy, Guzzle Buddy